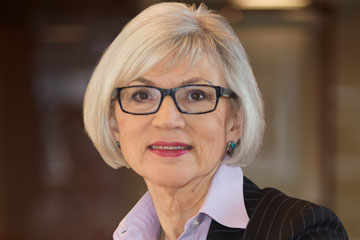 McLachlin said that back in 1978, Rosalie Abella, now a Supreme Court of Canada Justice, headed up a royal commission on equality in employment "and delivered a powerful report on pay inequity."
"I, like other young women at the time, read the report and dreamed of a world in which women would truly receive equal pay for equal work. Not just for fortunate women like me — I was a law professor, practitioner and judge, and was well rewarded — but for all women."
However, McLachlin told those attending the virtual conference, "more than 40 years later, pay inequity is still with us.
"COVID-19 has underlined what we already knew, . . .that too often, women get paid less for the same work outside the home." She added that women are often doing "double duty" caring for the family at home in many cases.
She said there are still those who defend pay inequity, though they tend to be more silent these days. But in private conversations, they will say it is "something we shouldn't get too worried about," and that it can be justified because often a women's income is a second family income.