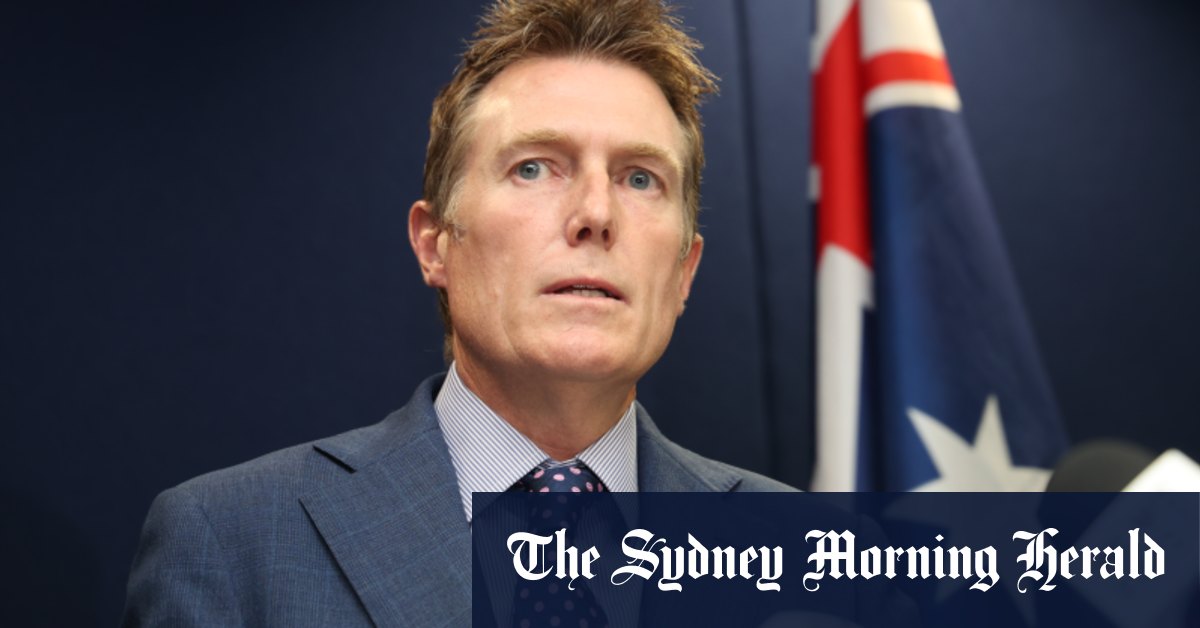 Google searches for Christian Porter increased significantly after the ABC published an online article setting out a rape allegation against an unnamed cabinet minister, his lawyers say in documents filed in the Federal Court as part of his defamation claim against the broadcaster.
Mr Porter, who is now the Minister for Industry, Science and Technology, filed defamation proceedings against the ABC and journalist Louise Milligan on March 15 over a February 26 online article headlined "Scott Morrison, senators and AFP told of historical rape allegation against Cabinet Minister".
The Federal Court made orders on March 17 requiring Mr Porter to provide further particulars of how the article identified him even though he wasn't named, as well as more detail about his claim for aggravated damages.
"Part of Mr Porter's case will be inferential, based on the overwhelming material that we are continuing to collate," Mr Porter's lawyer, Rebekah Giles, says in a letter to the ABC emailed on March 23 and now filed in court.
Mr Porter's legal team provided a schedule of tweets and other social media posts that they say support their case that he was widely identified as the subject of the article. Ms Giles says in the letter that after the article was published Milligan used a hashtag on Twitter, #cabinetminister, which linked "to a Twitter thread [collating tweets by third parties] which named Mr Porter over 500 times".
Another tweet included by way of example is by the Herald's Peter FitzSimons. He said on March 2 that the mainstream media was "holding back on naming" the cabinet minister but "the rest are not".
A selection of tweets identifying Mr Porter directly are also included, along with a comment from a Facebook user under a Daily Mail article on the ABC report: "I bet it's Christian Porter after watching 4 Corners [in November 2020] you'd think it's him".
Mr Porter alleges the article defames him in a number of ways, including by suggesting he "brutally raped a 16-year-old girl in 1988", when he was 17, and that this contributed to her taking her own life last year, after she told NSW Police that she did not wish to pursue her complaint. He strenuously denies the claims.
"Based on information provided to NSW Police, there is insufficient admissible evidence to proceed. As such, NSW Police Force has determined the matter is now closed," police said in a statement in March.