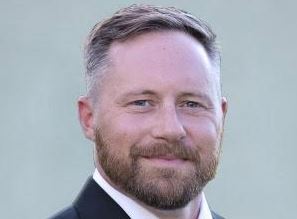 NASHVILLE, Tenn. (TN Tribune) – Alexander Shunnarah Trial Attorneys, P.C., a leading national personal injury law firm, recently opened an office in Nashville, Tennessee at 2550 Meridian Boulevard, Suite 200, Franklin, Tennessee, 37067. Led by local attorney, Daniel Necci, the opening of the Nashville office is part of the law firm's strategic growth into top-tier markets nationwide with high quality, respected and experienced personal injury litigators. 
"We are proud to begin serving the great people of Tennessee with the opening of our new Nashville office," states Alexander Shunnarah, founder and president of Alexander Shunnarah Trial Attorneys. "Our firm is committed to excellence and adding Daniel Necci to our team will allow us to continue fighting for justice for our even more clients who have been wrongfully injured throughout Tennessee."
Alexander Shunnarah Trial Attorneys, P.C. now boasts 20 offices across 9 states, with more than 400 attorneys and staff members working to assist clients across the country. The expansion brings the legal services of Alexander Shunnarah Trial Attorneys – a nationally recognized, elite personal injury law firm with superior capabilities – to assist those who have been wrongfully injured in finding justice.
"I became a lawyer to help people, and throughout my career, I have strived to practice in areas where I could be of the most service to the most people," states Daniel Necci, Nashville-based attorney at Alexander Shunnarah Trial Attorneys. "I have landed on injury law because I get to help people who have been injured acquire a just recovery from a system that is out to shortchange them at every turn."
Daniel Necci, Attorney
Daniel Necci is opening the Alexander Shunnarah Trial Attorneys Nashville office as part of Alexander Shunnarah Trial Attorneys continued expansion nationwide. Prior to joining Alexander Shunnarah Trial Attorneys, Necci worked in private practice, as Special Assistant to the Corporation Counsel of Walworth County in Wisconsin and as the District Attorney of Walworth County in Wisconsin.
As chief law enforcement officer of the county, Necci fought for justice for victims of crime and sent dangerous criminals to prison. As District Attorney, he also served on the Walworth County Criminal Justice Coordinating Committee, on the Walworth County Children's Advocacy Center Executive Board, and on the Walworth County Drug Court. Since moving to the great state of Tennessee, Necci has returned to private practice, exclusively in personal injury. He has handled hundreds of cases for clients in Tennessee, Wisconsin, and Alabama, and has acquired millions of dollars for his clients.
Necci is a 2005 graduate of Marquette University Law School and is licensed to practice law in Tennessee, Wisconsin and Alabama. He lives in Middle Tennessee with his wife Brittany and his four children.
For more information on the Alexander Shunnarah Trial Attorneys' Nashville, Tennessee location or the firm's national expansion, please contact Krista Conlin at 

[email protected]

.
About Alexander Shunnarah Trial Attorneys, P.C.
Alexander Shunnarah Trial Attorneys is committed to protecting the legal right to be compensated for individuals who have suffered loss, accidents, or injuries the chance to rebuild their lives after misfortune. The practice was founded on the belief that the civil jury system is the best means to provide compensation and deter wrongdoers from injuring others in the future.
With over 400 attorneys and staff, the firm has a vast knowledge and experience in handling all types of claims for clients who have been injured. The firm consistently recovers substantial settlements in lawsuits involving personal injury, auto accidents, truck accidents, motorcycle accidents, wrongful death, social security disability, pharmaceutical litigation, drug recalls, medical devices, and mass torts throughout the United States.
The premier, award-winning, and nationally recognized firm has represented over 55,000 clients and recovered over $800 million for them to date. The firm prides itself on providing outstanding legal advice and excellent representation for their clients.